Well, hardwood flooring is the top choice of everyone for several years, still has its own place in the market of floor covering. No doubt, there are so many options available, but nothing can beat the durability and the elegance of hardwood flooring. The way in which it elevates the beauty of your entire home decor and saves your investment is just admiring. Other floorings might need replacement after a certain time period. But, hardwood flooring can last up to decades with just a refinishing process after every 5-8 years.
Talking about refinishing, most people like to install pre-finished floorings. Installation of these pre-finished hardwood floor coverings is the traditional way in which wood planks already get the protective layer. And, they just need to get installed at the place, and you are done. On the other hm nowadays, the protective layer is coated after the installation process. In order to clear up everything, we have brought you up with some amazing pros and cons of prefinished hardwood flooring.
Astounding Advantages of Pre-Finished Hardwood Flooring
If you are going to make a purchase on the hardwood flooring and getting confused between prefinished hardwood flooring or unfinished hardwood flooring. Then here are some legit perks of pre-finished home floor covering, which you might find beneficial. After knowing the amazing advantages of pre-finished floor covering, anyone could hardly resist making a purchase on it. These are as follows.
1. Much Higher Durability Level
Ideally, the coating of the protective layer that is applied by the manufacturers is much sustainable and usually is not available to the installers. So, when you get the installation process of pre-finished hardwood flooring done, it needs refinishing process like after 20-25 years as they come up with the warranty.
Although if you get it refinished after the installation, it will also run longer but not more than the pre-finished floor covering, i.e. it will need the refinishing process right after 5-8 years. Hence, in order to make your home flooring much sustainable, the installation of a pre-finished one is recommended.
2. Installation of Pre-finished Hardwood Flooring is Time-Saving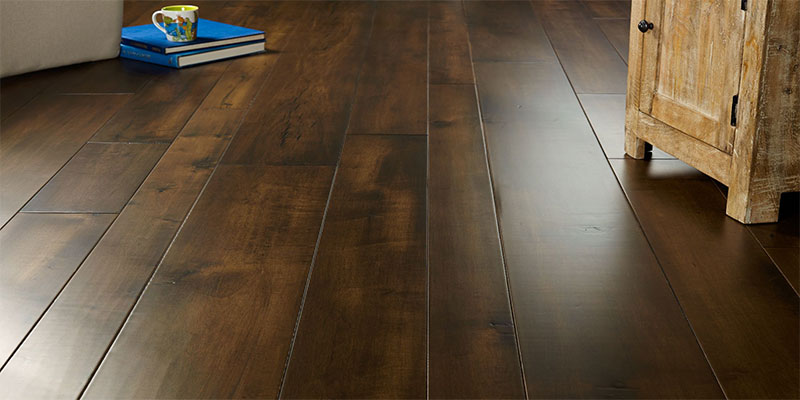 Although the installation process for pre-finished or unfinished hardwood flooring is the same. But the difference is that unfinished floor covering demands the coating of a protective layer after getting installed. On the other hand, pre-finished hardwood flooring already has a protective layer on it.
So, this thing saves time. Because coating requires a lot of time. And it might get extended up to days to get your home floor ready. And, when you opt for the pre-finished one, you just need to get it installed, and here you go with your adorable living space.
3. Pre-finished Hardwood Flooring is Easy to Maintain
Because it is already having a refinished surface that is strong and durable enough, thus makes the cleaning chores much easy for you. The pre-finished surface application that its manufacturers do is far better than what the installers do after getting the floor installed. As it is much more sustainable so there is minimal maintenance required to get the floor cleaned.
It is much more spill-proof than the unfinished hardwood flooring. In addition, it is much more stain-resistant and won't get quick wear and tears. If you just do the vacuuming process and damp mopping even twice a week, it will be more than enough to make it look charming again.
4. You Are Allowed to Use it Right After Installation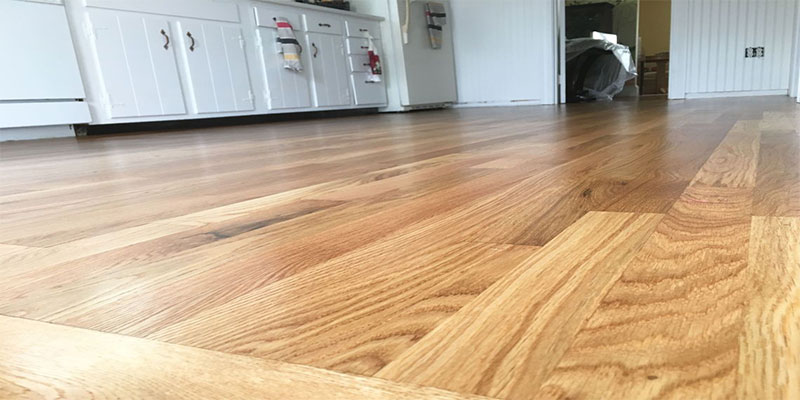 When you install the pre-finished hardwood flooring in your precious living place, you can use it right after the installation. You don't need to wait for it to get the protective layer. Or, you don't need to relocate to the home place because of the fumes, etc. Because everything is already done at the factory. There will be no need of waiting, and as soon as you get the floor lodged in, you can easily set the furniture and make your home look much decorative.
5. Your Living Space Will Be More Consistent And Uniform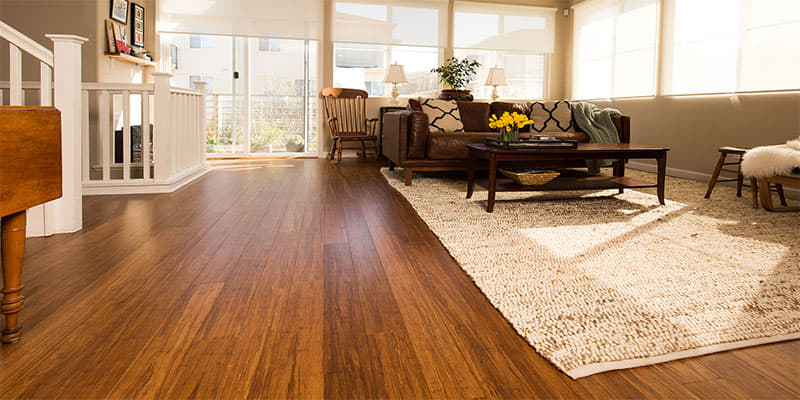 If you are thinking of getting the installation of that unfinished flooring in your space. Then, there will be risks of discoloration, staining, inconsistency, etc. Because the product that installers used to get it coated is not the same as the manufacturers do. The pre-finished wood flooring gets much better coating layers and adds an aesthetic look to your home space while making it much more consistent and uniform with its high rate of durability.
Major Drawbacks Of Pre-Finished Hardwood Flooring
Although this amazingly designed pre-finished hardwood flooring has some legit perks, which can make anyone install it in their loving home. But, it also has some major drawbacks which cannot be neglected, and you should know about them before making a purchase on it.
1. Seams Will Not Get Detailed With the Pre-finished Hardwood Flooring
Because the refinishing process gets already done at the factory by the manufacturers. So, there will be no way for the edges of the planks to get sealed after the installation process. Thus, in order to seal the seams, you must apply the floor agent for a proper finishing look. Otherwise, your space will gain an unworthy look even after the lodging of this adorable and elegant floor covering.
2. Might Come Up With the Beveled Edges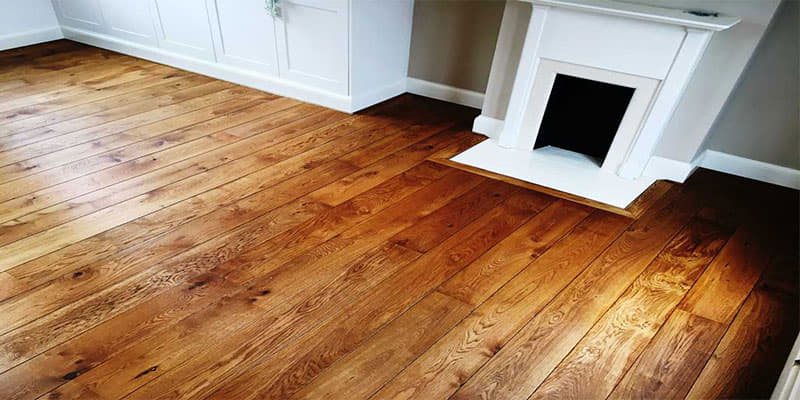 Well, pre-finished hardwood flooring comes up with only fewer choices, if compared to the unfinished floor covering. And, usually, it comes up with rounded edges that might give your home a modernized look. But, when you install any other flooring in any other area of your home, it won't get matched and give a flat tone to the entire home decor. So, it will be better if you do some more search and find the flooring with straight edges.
3. Flaws of Subfloor Will Be More Evident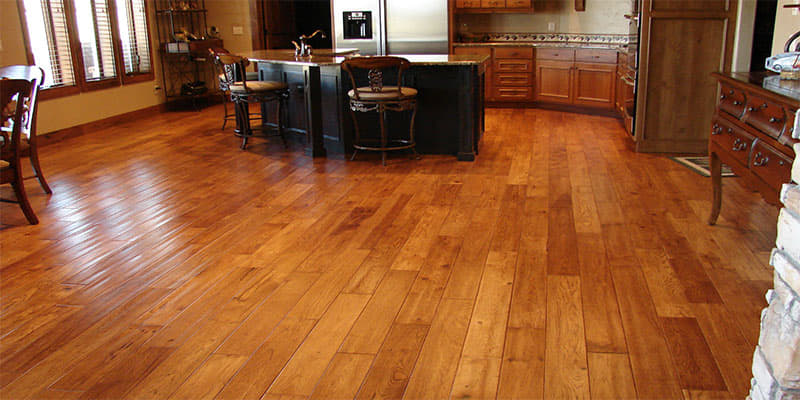 When you install the unfinished hardwood flooring in your space, the final step is to get it sanded for a level and smooth surface. But, this step doesn't get done when you install the pre-finished flooring because it is already refinished. Thus, you need to make your subfloor leveled and smooth enough. Otherwise, all the height irregularities or other flaws will become evident even after the lodging of floor covering.
To Curl Up
At the end of this article, I will recommend you to first consider all the pros and cons of prefinished hardwood flooring and then make a standard choice according to the requirements of your dearest hoe space. Although it can give your space, an aesthetic look and it has many other legit perks but you must consider its cons, as well before making a choice.