Modish Wall to Wall Carpets Dubai, UAE 2022
Wall to wall carpets Dubai is the finest choice for homes and workplaces. Our wall-to-wall rugs help you in transforming your room into a royal place.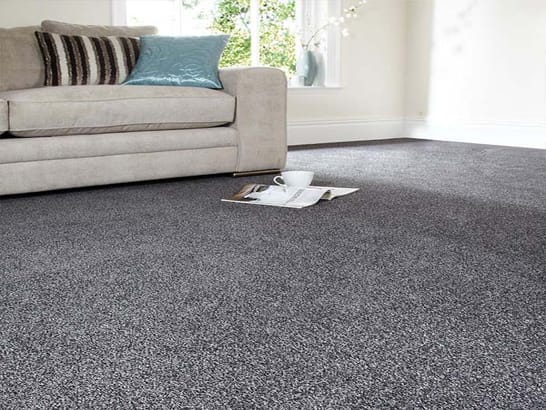 Request A Free Quote Online
Excellent Wall to Wall Carpets Dubai
People have been using carpets for centuries to enhance the beauty of rooms or other places. Wall carpets Dubai got famous in recent years because of their appearance without joints. You can give your room an elegant look with these carpets because they have qualities to match with every interior. You can choose carpets having different fabrics, styles, construction designs, and prices.
The patterned wall to wall Carpets Dubai is one of the most glamorous ones. These carpets are the supreme addition to your room because of their adorable look. The concept which you should keep in your intellect while choosing carpet is the decor of your room.
These wall to wall carpet in Dubai are available in all styles according to different decor, so select the one which can adjust best with your interior. When there are no joints in the carpet of your room, your room looks more chief. Flooringdubai.com provides you with top quality wall carpets Dubai.
WE ARE PERSONALLY HERE FOR YOU!
Our customer support team will guide you through your shopping process for quick and simple experience.
Types and Benefits Of Wall to Wall Carpets in Dubai, Abu Dhabi, UAE
Our store has a large range of wall to wall carpet but our most famous styles include Cut-loop carpet, loop pile carpet, Polyester carpet, Plush pile, Shag carpet, cut pile, Saxony carpet, frieze carpet, multi-level loop, Berber carpet, textured & plain carpets, laminate carpet, patterned wall to wall carpets Dubai, and many more.
All these carpets have several colors and designs in them so they can match your interior decor. All these carpets have distinct features and benefits. As these carpets are cost-effective, so you can easily afford them. We make our carpets from insulating material which can warm your room in winters. People use our wall to wall rugs to decrease the chances of allergic germs to their place.
Clean carpets protect you from germs. Carpets can give you a comfortable feeling when walking on them. We supply not only our carpets for homes but also for business places. People frequently use our wall to wall carpets in offices in various places such as in hallways, office cabins, and conference rooms.
The Fiber Used in Wall Carpets Abu Dhabi
We use different fibers in making our wall to wall carpets Abu Dhabi or sometimes a mixture of two or more fibers to fabricate a new one. The most commonly used fibers are wool, nylon, polyester, olefin, and recycled material fiber.
Wool is a natural fiber and the most common fiber used in best wall to wall carpets. This fiber is very strong, stain-resistant, and durable. It has a soft and cozy appearance which gives carpets an amazing look. Olefin used in wall carpets Dubai is like wool because it has the same properties of stain resistance, but it is not durable as wool.
Polyester is a cheap fiber that is used in carpets for many years. We use the latest technologies to increase the durability of this fiber so it can last for years. Wall to wall carpet cost is usually high, but carpets containing polyester are low in rates.
Nylon is famous for its shiny look and shape maintaining properties. The color of this fiber doesn't fade, so it maintains its glossy look for years. Nylon has stain-resistant properties as wool, but it has the additional property of preserving its fiber height. That's why it is our all-time favorite fiber in the wall to wall carpets Dubai.
Why Choose Us?
If you are searching for the wall carpets Dubai, then Flooringdubai.com is the best place for you. We are offering you high quality made to measure carpets for you at reasonable rates. We have a large array of carpets for you made up of different fibers, now you can select the fiber of the carpet of your choice.
If you are looking for wall to wall carpets in Abu Dhabi online and you don't have time to visit stores, then our expert team can visit your place and guide you in buying carpet according to your interior. There are many companies available in the market which claim that they have top-quality carpets. We not only declare this but also give you free samples of our wall to wall carpets Dubai to prove our claim. We are also offering free installation services of these carpets for the relief of our customers.
Get A Free Appointment Today