Get Exclusive SPC Flooring Dubai Services
We are the best SPC Flooring Dubai Services Provider in UAE.


SPC is a combination of a blended rigid core of PVC and a stone powder that is made of 100% PVC flooring materials. Unlike the traditional form of click vinyl flooring, SPC is heavier, more stable, and better than the traditional 100% PVC click vinyl flooring. SPC flooring Dubai is manufactured with four main layers that make it one of the most resilient choices of flooring.
The top layer is transparent, which adds the protection of the elements. The second layer is water-resistant, which provides the overall look of the floor. In the third layer, limestone and stabilizers are created to make the SPC floor unique from ordinary vinyl. The fourth layer is soft and noise-free because in this layer underlay is attached. Buy Pure SPC floor service in Abu Dhabi from us and enjoy hygienic, sound-free, and durable flooring.
Buy Luxury SPC Flooring Dubai At Low Price
Our Flooring (Stone Polymer Composite), also known as SPC vinyl plank Flooring and is the most luxurious, durable waterproof flooring nowadays. Many homeowners are now moving their way to the SPC floor to give a cool, natural, and stylish look to their homes. Our SPC flooring Dubai is on the top list in modern flooring trends because of the fine finishes and flexibility.
We offer even extremely modest SPC Vinyl Flooring contrasted with unique patterns and textures. We are professional suppliers in your town to provide high-quality flooring to many individual & commercial clients at a very pocket-friendly price.
WE ARE PERSONALLY HERE FOR YOU!
Our customer support team will guide you through your shopping process for quick and simple experience.
Get A Free Appointment Today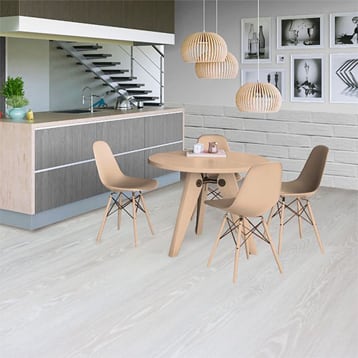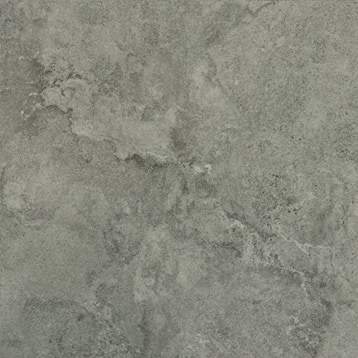 We Offer Durable SPC Flooring Dubai



SPC is highly durable, water-proof, fire-resistant, and easy to maintain with a variety of installation options to choose from. We manufacture flooring with a high-definition ultra-realistic texture wood appearance. Keeping the SPC Floor Dubai prices low, we offer flooring that ranges in different styles like SPC tiles, SPC wood flooring.
If you are looking for durable, hygienic, and appealing floors to install, we suggest installing the best SPC flooring in Dubai. SPC floors are the perfect choice for commercial use and family households because this flooring is durable and comes with scratch-resistant properties. Another good reason to install SPC is it comes with a versatile range of colors, styles, designs, and textures to choose from.
Advantages Of SPC Floor Services



SPC Floor is becoming a popular choice because of its installation versatility. If you are a homeowner, business owner, or any other commercial property owner, then SPC is the best choice for you. Helping our customers to find the best functional flooring for their space, we have listed some benefits of flooring SPC.
SPC floor services Dubai is 100% highly water-absorbing flooring
Stable in flexible temperature
Sound absorbing and comfortable to walk on
Perfect for commercial and heavy foot traffic areas
Real wood appearance
Easy to install & maintains
Reliable flooring
Our Expert SPC Flooring Manufacturers' Designs
Flooringdubai.com, master's in designing, manufacturing, and supplying high-end flooring solutions to many clients. We specialize in producing and delivering flooring Dubai for reliable domestic and commercial purposes. We have built our reputation for providing 100% durable quality flooring, the best one-time installation services, and prices that are comfortable for anyone's pocket.
Our expert SPC flooring manufacturers' designs and creates every layer of flooring with a vivid mind and full concentration to make our product up to every individual's need. We assist our esteemed customers with free samples to choose the best up to their needs. Book a free home visit consultation today, we'll let you choose the best-suited flooring for your home.
Best SPC Flooring Suppliers & Installer In UAE
We are your top-notch home decor specialist offering finely reasonable expertise in the subject of flooring specifically. Our SPC Rigid Core Luxury Vinyl Flooring comes with a super easy installation process that we'll be done for you in the most budget-friendly manner. Being the SPC Vinyl Flooring Suppliers in Dubai, we present you with an enormous range of SPC flooring Dubai at a very reasonable price in an extensive range of colors, styles, and designs.
And the good news is that SPC floors don't clot stains and are resistant to moisture as well. Do contact us and hire our expert staff today, they are 24/7 available to serve you, you can also request a free quote without any hesitation. We are more than happy to serve you:)
Get A Free Appointment Today
We are a well-renowned SPC floor company in Dubai offering the best services of SPC floors in Dubai. We not only provide quality flooring but also craft it beautifully to make your home the same as what you dream of. We also offer customized SPC flooring Dubai options to our customers.
You just simply tell us your requirement we promise to manufacture it according to your desired need. The reputation of our name is our quality service, followed by our professionals and our customer care. If you really wanted to order our services, simply get in touch via email or make a call to schedule an appointment with us.
Frequently Asked Questions 
No SPC flooring doesn't scratch because it is manufactured with high-quality material and it is incredibly durable and dense. SPC flooring comes with stain-resistant, and scratch-resistant properties.
SPC flooring is easy to clean and maintain it requires little effort to clean and come with many other properties as it sweeps frequently minimizes dirt, and reduces abrasion.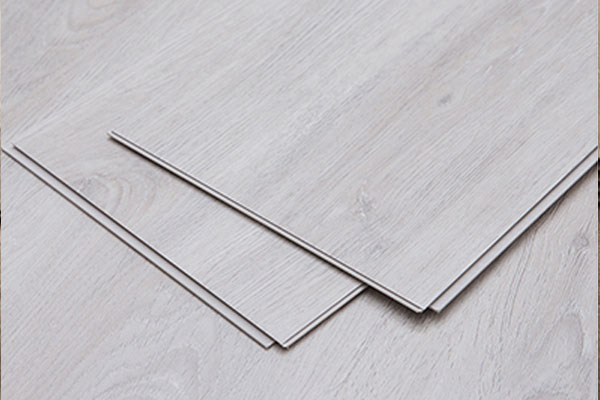 I was looking for a professional team for my new flooring. I would really like to thank the Flooring Dubai team for their incredible services. I am so happy to get my desired SPC flooring installed perfectly. Well Appreciated & highly recommended!
Mark