Best Aluminium Skirting Dubai
Aluminium skirts are available in various styles and colors that make your surroundings look attractive and elegant. Our Aluminium Skirting Dubai is equipment for both residential and other commercial sectors.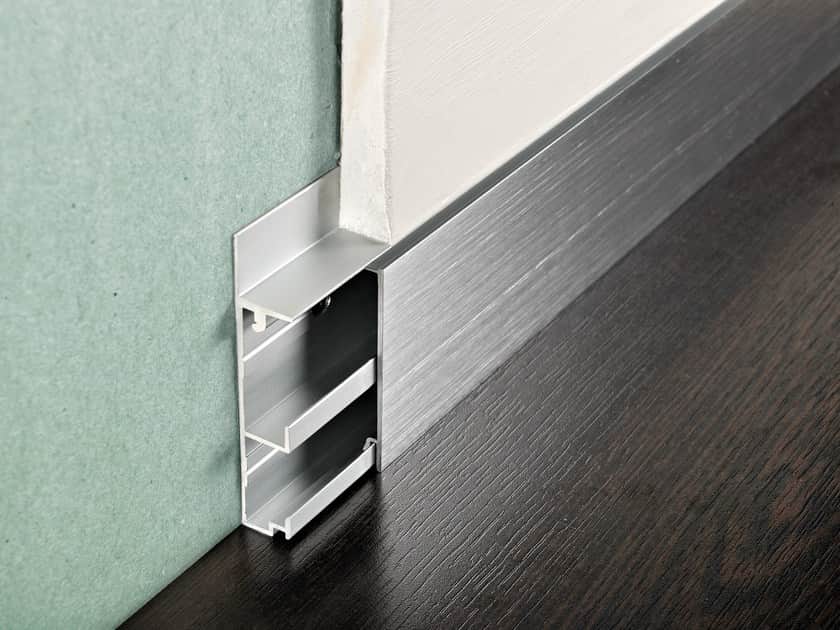 Request A Free Quote Online
Aluminium Skirting Dubai makes your space beautiful and stylish
Today aluminium wall skirting is trending for its highest quality. We realize that consistency is often the prime concern because, after a few weeks of installation of Aluminium skirting Dubai, no one wants to rip down the walls or floors.
Therefore, we understand it very well when it comes to high-quality decoration to buy our Aluminium skirting in Dubai. Each aluminium skirt installation with 100 percent efficiency is carried out by our staff and is extremely easy to install. You should receive your Led aluminum skirtings board from us because we provide our customers with many services.
WE ARE PERSONALLY HERE FOR YOU!
Our customer support team will guide you through your shopping process for quick and simple experience.
Features and Benefits of Aluminium Skirting Dubai
The aluminium baseboard skirting gives the walls a solid finish.
It doesn't need to be painting as a final product.
Buy the best Aluminium skirting Dubai from us and give your room a permanent look.
It looks lovely and costly, but the price is very low.
Aluminum skirting UAE will match your interior and interior surroundings in almost any color.
Cleaning is quite simple and stains not adhered to.
Moisture and even direct water are not affected.
It's very versatile, lovely, and affordable.
However, this is more durable and cost-effective when contrasting aluminium skirting Dubai with other flooring options.
The exposure to humidity is much less corrosive and less effective.
Methods to install Aluminium Skirting Dubai 
Follow these simple steps to install the aluminum skirting Dubai.
Remove the baseboard safety tape.
To size, you have measured, cut the baseboard.
Specifies the position of the supports where it will place.
Drill the previously marked places.
Place the plastic dowels in the holes of aluminium skirting Dubai.
Using the screw, close the holes on the wall.
At a 50 cm point, patch the supports.
Inside your baseboards, you can cover your cables.
To the supports, click the baseboards.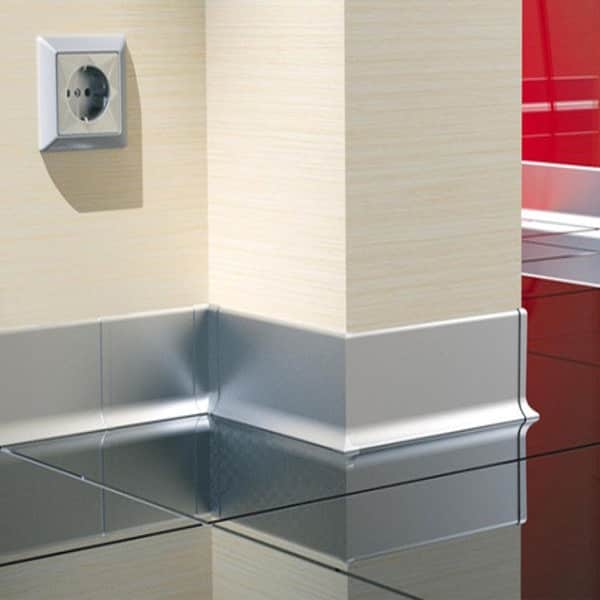 Why Choose Us?
It would help if you got your aluminium skirting in  Dubai from Flooring Dubai as we care about our customers the most. By keeping our customers in mind, we create and build everything. You may also ask for a quote and tailor your order according to your preferences. Being the best aluminium skirting Dubai suppliers, We are committed to making your home and office look beautiful and smart, and very affordable. Get the aluminum skirting from us and take advantage of our many deals. We offer very low-cost home delivery and installation services.
Get A Free Appointment Today