Leading Brand Of Motorized Curtains Dubai 
Motorized curtains Dubai provides you various options to tilt, close, open, and rotate your curtain and drapes with just pressing a button. These smart curtains are amazing when it comes to providing comfort and convenience.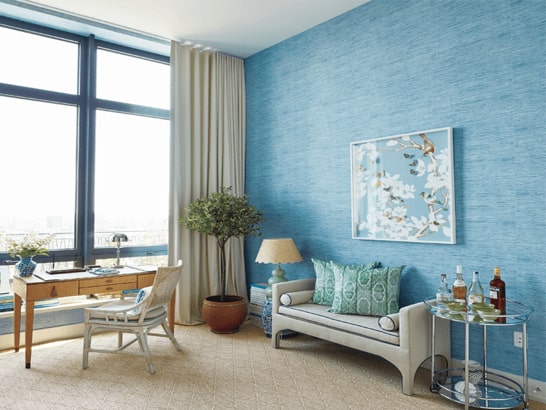 Request A Free Quote Online
Motorized Curtains Dubai Have Made Our Lives Comfortable
Electric curtains have improved our lives to a greater extent. At Flooring Dubai, our remote control curtains can be easily closed, open, rotate, move right and left and they are available for any size of the window. We have a vast variety of motorized curtains uae to choose from. After installing the automatic curtains Dubai, there is no need to operate them manually. They are best to be installed in any home especially in smart homes. They are known as motorized blinds and curtains because they are powered by a motor installed in their track. You do not have to operate motorized curtain track manually instead operate them by using their remote control or a smart app. You can even operate them through a distance of several miles.
Nothing can beat the comfort and benefits of motorized blinds. We have a huge array of remote control curtains that are advantageous in so many ways. electric Curtains Dubai even protects your home from the spying eyes when you are not at home. Just set the timer and they will go automatically up and down to protect your living space. We are the no 1 source in UAE for buying the best-motorized blinds, curtains, and drapes.
WE ARE PERSONALLY HERE FOR YOU!
Our customer support team will guide you through your shopping process for quick and simple experience.
These battery-powered electric curtains for bedroom are the best for places where wiring is challenging. No electrician is required in their installation. These curtains have a built-in rechargeable battery. You can change the battery whenever it is required. Remote control curtains Dubai are very easy to install. What you have to do is connect the motor to the curtain rail. The battery life of motorized curtains in Dubai is also well enough. It is somewhere between 5 to 8 years. Then you can even replace the battery.
Plugin options do not need any batteries. Motorized window curtains are fully electric and are best for the windows which are near the charging port. You can operate your electric curtains UAE using a wall switch, remote control, or even through your phone by using an app. By using the app, you can operate your remote control curtains Dubai or battery-powered blinds from any corner of the world. Manual curtains are challenging and overwhelming while electric curtains are amazing.
Motorized Curtains Dubai Options Available at Flooring Dubai
At flooring Dubai, we make it easy for you to enjoy the motorized options. Our remote control curtains are very simple to install and operate, and RC curtains Dubai play a great role in making your life easy and comfortable.
Controlling your curtains has never been this easier. We provide various motorized smart curtains options that give you the power to control your window curtains. You can operate so many blinds with your single remote control. We make measurements to measure motorized curtains in Dubai so that they will get fit on your window.
Our motorized blinds and curtains are available in various prints and patterns to choose from. You can place a customized order to match them with your interior. Our motorized curtains Dubai are completely safe for your children as they are cordless.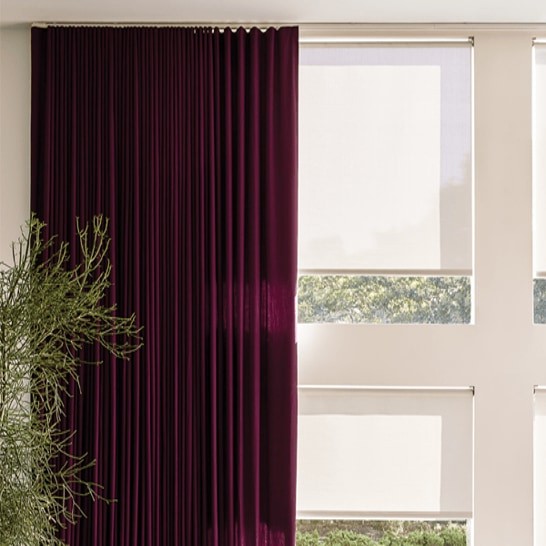 Why Choose Us?
At Flooring Dubai, we are providing the best quality automatic curtains Dubai all over the UAE. We have been in this field for more than 20 years and now we have made our name in the market for curtains. Visit our showroom or check our website online to see our amazing blinds and curtains.
We take custom orders so that they will get fit on your curtains and match your interior. We also offer installation services for our respected clients. You can contact us anytime. Place your order and your motorized curtains Dubai will be at your home. Don't worry; we do not take a single dirham in the name of delivery charges. Contact us anytime from anywhere. Our team is available to assist you 24/7.
Get A Free Appointment Today