Buy Online Curtains Accessories Dubai
Shop online Curtains Accessories Dubai at the best prices. We sell all varieties of window curtain accessories fitting services with the latest designs.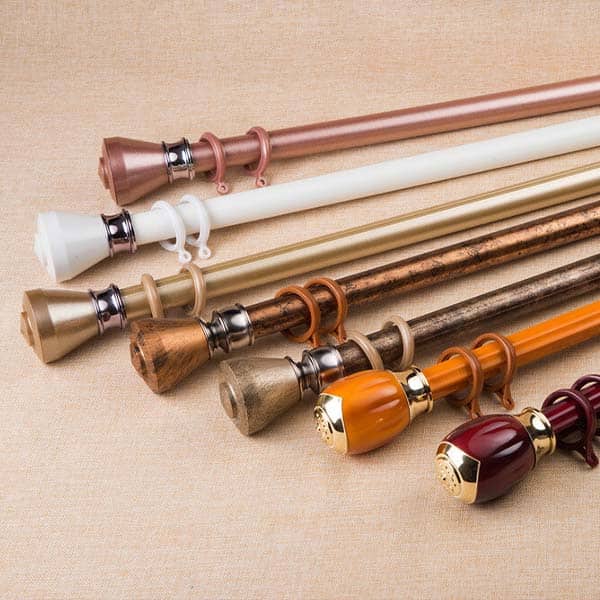 Request A Free Quote Online
Choose the Right Curtains Accessories Dubai For Your Window Treatment
If you are ever experienced designing your interior then you'll definitely consider if I say choosing the right curtains Dubai for your home is very important. Curtains accessories Dubai play a practical yet functional part in decorating your interior as they occupy maximum space in every single window of your home. But it must be important to know that curtains alone can't add value to your windows if they have not furnished with perfect curtain accessories UAE. Even choosing the wrong curtain assortment could turn the most ideal curtains into a mess. You may find different types of curtain accessories at FlooringDubai.com. 
Our extensive range of Curtain accessories Dubai incorporates curtain rods, curtain poles, curtain tie backs, curtain hooks, shower curtain rod, curtain alterations, white shower curtain, curtain brackets, and many other widely used curtains accessories in Dubai. Improving the aesthetic value of your draperies our window curtains assortment is perfectly manufactured with guaranteed durability.
WE ARE PERSONALLY HERE FOR YOU!
Our customer support team will guide you through your shopping process for quick and simple experience.
Curtains Pairing Accessories – Give Your Draperies a Stunning Finish
Pairing your curtains with perfectly matched assortments offers a dramatic finish to your window treatment. The style, color, and fabric of your drapes should be considered for matching curtains assortments. Our curtains] accessories Abu Dhabi collection offers these attachments that highlight the beauty & style of your window treatment. These curtains' embellishments are significant as the design of the curtain, these accessories when curtains fixed accurately with curtains give a sleek and stylish look to your window treatment.
With our range of accessories, we also sell custom curtains accessories online at budget-friendly prices. You can contact us with the design & style in which you want to hang your curtains and let us know about the fabric of your curtain. We'll efficiently design window hardware that is functional and also looks blending with the style of curtains holder. Our high-end custom accessories made us the top-choice contractors for many homeowners.
Why Choose Us To Buy Curtain Accessories Dubai?
Flooring Dubai.com a leading firm known for its commitment, quality, and highly specified products. We are great at designing, creating, and manufacturing window treatment and curtain holder accessories for window dressings for many years. Our curtains accessories Dubai, Abu Dhabi & UAE are stylish, sturdy, durable, and reliable with premium quality materials that also complement your home decor.
We offer all these uniquely manufactured ornaments in an affordable price range. Get a free consultation to decide which accessory will best suit your window treatment. Contact us to buy these assortments and let them installed at the low price range
Shop in Deisgns, Styles and Colors Curtains Accessories in Dubai
As curtains are classified into different types likewise these curtain hardware are also available in multiple types in terms of design, colors, style, material, or fabric. Adding the perfect curtains hardware can integrate a high level of sophistication to your window treatment. Expert interior designers recommend adding perfectly blending curtain accessories to your window dressing to create an inviting look. Our range of curtains accessories in Abu Dhabi is classified into different types:
Curtain Rods: The most important and practical addition to window dressing that allows you to hang your curtains properly. These rods are mostly made up of metal to bear the tension of curtain fabric and let it hang in the desired style.
Tiebacks: We allow you to allow the sunshine in with the beautiful pair of curtains tiebacks. Our classic collection of curtains ties backs or holdbacks that are manufactured with different materials are perfect for controlling the flow of curtain fabric over your window. You can comfortably pair these curtains attachments with your curtains to give any room a dramatic and elegant vibe.
Brackets: With our range of curtains accessories Dubai, brackets are equally important to make your window dressing completely functional. We offer a strong and sturdy durable bracket to hold the rod of any length and width.
Curtain Hooks: Hang your curtains with classic curtain hooks that incorporate a huge range of curtain accessories hooks, curtain rings, or clips. These clips offer you an easy way to style your curtains and hang perfectly in the shape.
Finials: These are perfect for adding the final touch to your curtains also known as Final decorative curtain rod knobs attached at the end curtains. We offer these finials in different shapes, sizes, or styles.
Get A Free Appointment Today