Our Expert Team Provide Custom Made Chair Upholstery Service
Request A Free Quote Online
Custom Made Chair Upholstery
Upholstery is the art of renewing the furniture, including the sofas and chairs, with the springs, paddings, and coverings. At Flooring Dubai, we are specialists in Custom Made Chair Upholstery. Usually, our clients come to us with their concept or idea of upholstery and we give a last look to their idea.
Sometimes you do not find the perfect chairs for your place, so the best idea is to have them customized. We have a vast variety of upholstered chair covers to choose from. You can also place an order for lovely customized patterns for the covers. We make our clients leave us happy and satisfied.
WE ARE PERSONALLY HERE FOR YOU!
Our customer support team will guide you through your shopping process for quick and simple experience.
Beautiful Designs of Chair Upholstery Near Me
Flooring Dubai has a long tradition of creating beautiful designs. To us, beauty comes inside out. A chair will only look beautiful when it is crafted with love from the inside and outside. We do custom made chair upholstery by choosing the best quality foam, wood, and fabric. We practice the traditional art of furniture where quality is preferred over quantity.
It is easy to make a pretty piece of furniture, but the actual skill is to make it strong and beautiful from the inside as well. We are proud of our furniture making team who craft the custom chairs and custom chair cushions skillfully to make them long-lasting, beautiful, and durable.
Core Benefits of Custom Chair Seat Upholstery
Customized furniture is the cornerstone of the world of interior decoration. Our custom made chair upholstery can meet the specific requirements and dimensions to make the furniture internally beautiful. Anyhow, let's see the benefits of getting the custom upholstery from us.
By custom upholstering your chairs, you can achieve the design and style you want.
Upholstered chairs are better in quality because you are in direct contact with the furniture maker.
Our upholstered furniture stays longer than any other furniture bought from anywhere in the UAE.
With the upholstered furniture including chairs, you can even monitor the internal details.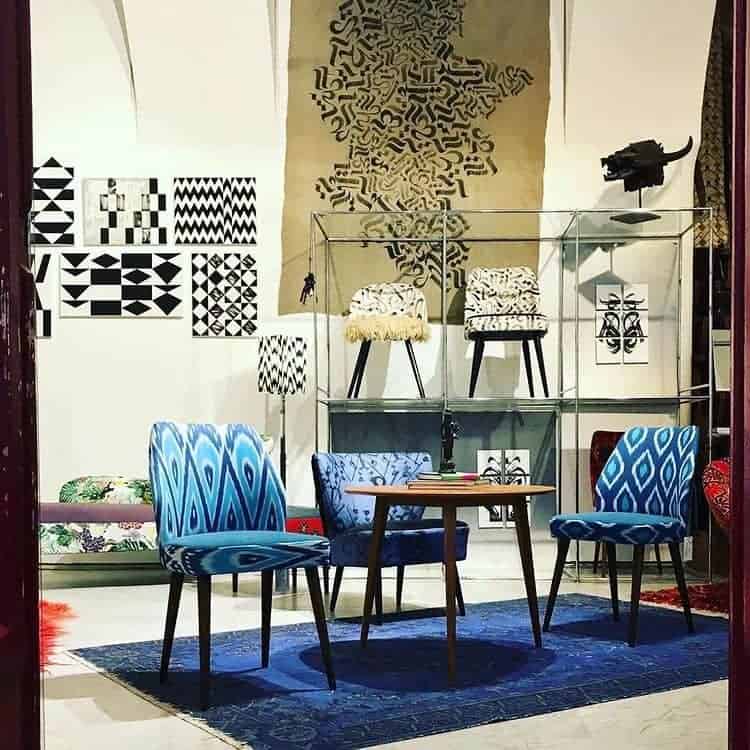 How we are Unique from Others?/ Why Choose Us?
At flooring Dubai, we make the best quality custom made chair upholstery. Our upholstered chairs live longer without getting their cushions flat. We prefer quality over everything. Come over to our store or just call us and discuss what you want, we will craft the exact chair you need.
We are known as the best upholsterers in the UAE. whether you live in Dubai, Sharjah, Ajman, or anywhere in UAE we will provide you your desired products and services at your doorstep.
Get A Free Appointment Today