Waterproof Flooring Is The Best Choice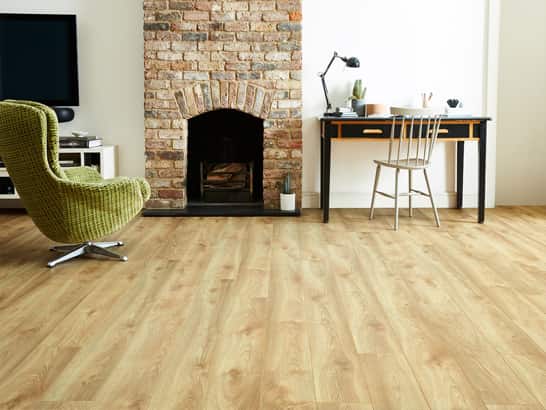 Request A Free Quote Online
Best Waterproof Flooring Dubai
If you live in Dubai, then Flooring Dubai is the best spot to buy Waterproof Flooring Dubai. As the flooring should always be sturdy, flexible, and durable. And this company fulfills the demands you need for your floor.
Get Waterproof Flooring In Dubai
Are you worry about the water leaking from your floor? Don't worry; then, our Waterproof Floor Service is the best remedy for your floors. Its durability and highest resistance make it an excellent alternative for water-resistant. It's not the only best option for houses but also for factory holders or the businessmen having guest houses in a vast range.
Waterproof vinyl flooring enables the person to be tension free as water won't act on the flooring, making it safe and clean. We have water resistance laminate flooring that ensures customer safety and their wide range of business. We provide Waterproof Flooring in Bathrooms, kitchens, and hospitals to avoid a large amount of water.
Benefits of Waterproof Flooring Dubai
1. Ultra Solid
Water Resistant Flooring is regarded as one of the most coveted and the most durable and rugged vinyl with the thickest wear layers for maximum protection against scratch. 100 percent waterproof. What's more, we are ensuring it.
2. Ideal for defective walls
Minimal known certainty: because of the thick and durable waterproof flooring Dubai can conceal a faulty floor.
3. Wood and stone look natural
Vinyl really is changing. Rapidly. The top-end vinyl floors in recent memory can more practically impersonate the superior regular materials to any other time. Waterproof vinyl plank flooring is the most prestigious, meaning that the looks are usually fantastically convincing and outstanding.
WE ARE PERSONALLY HERE FOR YOU!
Our customer support team will guide you through your shopping process for quick and simple experience.
Types of Waterproof Flooring Dubai
1. Wood-plastic composite Vinyl Flooring
WPC is the best vinyl flooring in the world and is highly common among homes that prefer traditional hardwood without the maintenance. Waterproof core and wood plastic can mean both WPC composite. This is also one of the most common and best-suited floors for commercial spaces and businesses.
2. WPC Red Wine Challenge
We want to show you how legal waterproof flooring Dubai is before we enter the WPC vinyl floor details. We decided to test the ability of WPC vinyl to withstand water damage and stains, and for 24 hours, the WPC was soaked in red wine. We compared this to hardwood laminate and engineered it to see if each floor holds.
Waterproof Ceramic & Porcelain Tile Flooring
Ceramic and porcelain tile flooring, compared to other flooring options, are more commonly used in bathrooms. Chances are you've seen tile in there if you've ever been in a shower!
This is also due to how tile is the constructed- the top surface of the tile is made of a tough glaze that does not allow any liquids to pass through. Our waterproof basement flooring makes it a perfect place to waterproof your bathroom. Tile is also straightforward to clean and is one of the oldest flooring options (who doesn't love easy, tried, and true?)
Installation of Waterproof Floor Services
Our installation of waterproof flooring is best as we proceed with easy steps
Run the underlay foam in the same direction as the LVT EWC panels.
Turn the tongue off on the side of the wall panels.
Start at an angle by placing the first panel facing the wall with its trimmed side.
Remove the flat panel to the floor. Carefully line up the rims.
Continue connecting the first row before reaching the final full stand.
 Turned the machine off
Start the next row by spacing the pattern with the offcut piece of the previous row of waterproof flooring Dubai.
When the board is lowered, it locks in place.
Just move on in the same way. Don't forget to space up to 1⁄4 Cut in and install the plate.
Cut the marked points on each side, allowing for the necessary expansion distance.
Door frames can be trimmed by turning a panel upside down and using a handsaw to cut off the appropriate height so panels can easily slip under the frames.
Why Choose Us?
If you live in and renovate your place around Dubai and Abu Dhabi, whether it is an office or a home, and you are looking for options for your floors; Flooring Dubai is the best option for you. We should be the first choice for you to buy the best quality waterproof flooring Dubai, floors based on their excellent quality and range.
We are always at your side and the best on the market. We are popular for a variety of waterproof wood flooring styles in Dubai that guarantee premium quality. We offer our waterproof laminate flooring and waterproof wood flooring at very reasonable rates so get in touch with us!
Get A Free Appointment Today