Expert Wallpaper Removal Dubai Services
Are you in search of Wallpaper Removal Dubai Services? You are at the right place. We provide professional wallpaper removing UAE at a very reasonable cost.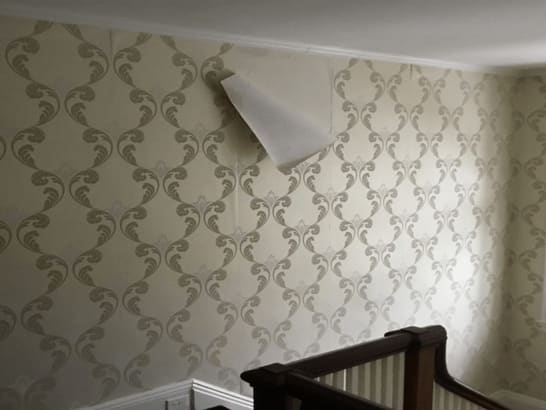 Request A Free Quote Online
Old Wallpaper Removing Services in UAE
If you are in search of a reliable and highly professional company providing Wallpaper Removal Services, then look no further than Flooring Dubai. We are a well-established firm who have been in this business for more than 20 years. All our wallpaper removing Services is done under great care, so you can completely rely on us for commercial wallpaper remove service.
At Flooring Dubai, we are proud of ourselves for the best wallpaper removal contractors in UAE. We not only do wall-paper removal services but also we can install the wallpaper for you at a very reasonable cost. You can trust us for great quality services.
We have made our name in the industry of carpets, blinds, wallpapers, and also the removal services. At Flooring Dubai, we are proud of our team members who perform their tasks with 100% interest. Our services in Dubai, Ajman, Sharjah, Al Ain, Ras al Khaimah, and even in the whole UAE. Contact us and our wallpaper removal Abu Dhabi services contractors will be at your doorstep.
WE ARE PERSONALLY HERE FOR YOU!
Our customer support team will guide you through your shopping process for quick and simple experience.
Why Do You Need to Hire Wallpaper Removal Expert?
If you have tried to remove the wallpaper yourself from your wall, you might know that it is quite a challenging task. Try to remove the wallpaper if you have a little experience and you will realize that it takes a lot of time. Moreover, there are many factors that need to be kept in mind before starting wallpaper removal Dubai services.
These factors are how not to damage your wall during wallpaper removing, whether to use steam or chemicals, etc. even when you think that you have the right equipment still you cannot neatly peel off the wallpaper. Spent your energy positively and hire a team for Wall-paper Removal Services in UAE. We are pro in removing wallpaper and do not let your wall and ceiling get damaged. We can even tell you the budget for removal in advance. Our team is very fast and neatly removes the wallpaper in very little time. We can also install the new wallpaper for you if you like.
When you hire us for wall paper removal services you can trust that your home is in safe hands. We cater to your home as our own home and do not let anything get destroyed. Moreover, we maintain the cleanliness of your home and do not spread the waste here and there. We clean your walls and room before leaving your home.
Impossible Wallpaper Removal in 4 Easy Steps
To make things easy and simple for you, we have created a 4 step easy guide. In these 4 steps, you will get our impossible Wallpaper Removal Dubai Services.
Free quotes: Contact us and we will provide you a free quotation for the removal of wallpaper.
Schedule an appointment: When you are ready to book us, schedule an appointment and our team will be there at your place for providing their services.
The day: When our team arrives, introduce themselves, and describe to them the work details and also tell them the dos and don'ts if any.
Review: After getting our services, please review our services on our website. This helps us in making improvements and giving even better wallpaper removal in Dubai services next time. If you are completely satisfied, your positive comments boost our energy and help in making us more efficient.
Why Choose Us?
At Flooring Dubai, we are providing the best Wallpaper Removal in Dubai Services in UAE. The professional wallpaper removal specialists work all across the UAE. Our services are available at very affordable rates. The customers recommend us not only because of our low rates but also because of the best services we provide.
We provide an outstanding level of customer satisfaction and our team is day and night striving to deliver what we promise. If you have any questions regarding wallpaper removal Dubai services, simply contact us at 971554722980 or send us an email at info@flooringdubai.com. We are always there to help you.
Get A Free Appointment Today