Laminate floors are outstandingly durable, reliable and, of course, are becoming a top choice for every homeowner. You may have heard about a long list of perks that you can experience if you consider installing a laminate parquet floor.
Well, like every other flooring, this flooring also needs to be properly maintained to maintain its durability and beauty. Though the frequency of maintenance required is not much as it is quite easy to keep laminate parquet clean with regular cleaning.
But on the off chance, if your flooring ever gets scratched or stained with some sturdy material, then you know about different cleaning methods to clean that. The prior concern to writing this article is to make you aware of methods to clean laminate parquet flooring.
Effective Methods To Clean Laminate Parquet Flooring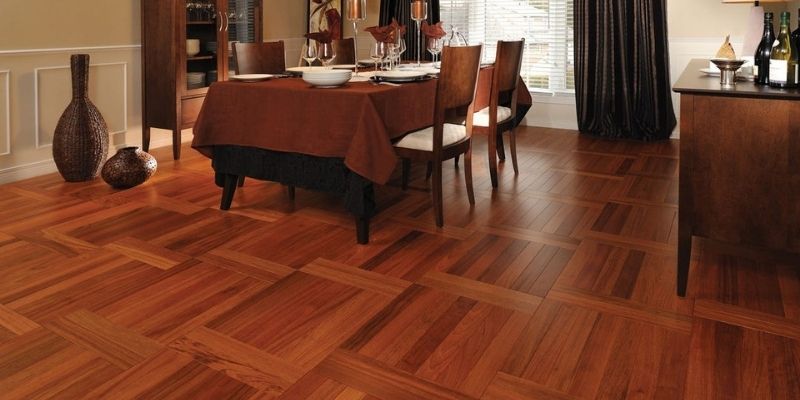 It's crucial to maintain a regular cleaning routine for any of your floorings. You must keep your floor free from dust, avoid moving objects over the floor to keep it scratch-free & most importantly, if accidentally anything spills on your floor, make sure to clean it as early as possible.
To help you in being efficient to clean the laminate parquet floor, we are here with an effective buying guide. Let's check out all simple and effective methods!
Clean Your Laminate Floor With Dry or Microfiber Mop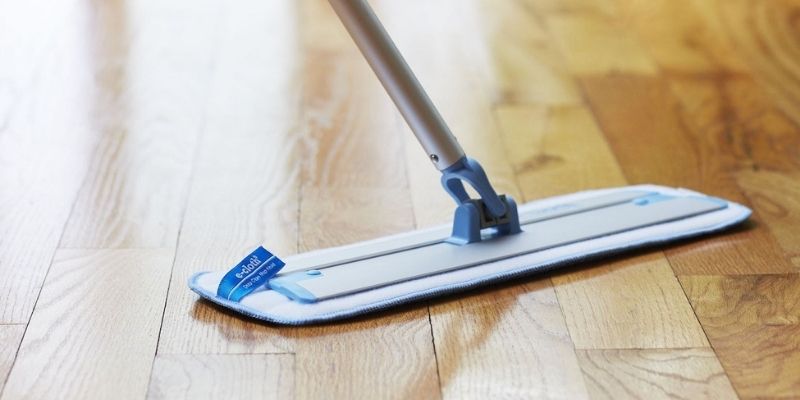 So, just for your knowledge, you must know that, according to the World's Flooring Covering Association (WFCA), cleaning your floor with a dry or microfiber mop is the best and easiest way.
This is because regular mopping helps you to keep the regular dust and debris off the floor and avoid plenty of dust staying over your floor. To follow expert suggestions, consider using a microfiber mop with a replaceable head is best. With that, you don't need to change your head again and again.
The greatest benefit of using this mop is that it doesn't leave any streaks on the floor, so you can move the mop in any direction and can easily clean your floor. Better to start from the corner of the room and then gently clean every end by moving the mop all over. With an easy and regular cleaning routine, you can keep your floor neat and tidy.
Go For Vacuum Cleaning To Clean Laminate Parquet Flooring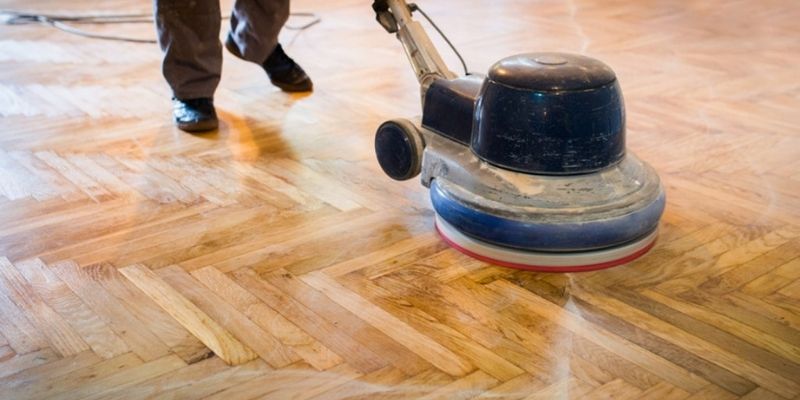 Vacuum cleaners are the trendy handy devices for cleaning any type of floor. With the precise size and perfect movement, they are capable of cleaning the floor by moving throughout the room. In fact, vacuum cleaners help you in cleaning hard-to-reach areas as they come with a dusting brush, a wand to extend your reach & a crevice tool.
All you need to know is to use the vacuum cleaner gently. Try using a cleaner without the brush as the hard bristles can damage the look of the laminate floor or you may check if you can turn off the rotation or brushes while cleaning your floor. Do consider checking the wheels of the vacuum cleaner To Clean Laminate Parquet Flooring.
Try A Cleaner For Spots & Stain On Your Floor
Using a cleaner can be a good way to go if your floor is being stained with any type of sturdy stain. There are a number of cleaners that are being used that include some homemade cleaner or you may get one from your nearest supermarket.
Homemade Cleaner (A Vinegar Solution)
Vinegar is popular for cleaning a lot of sturdy stains. The good thing to know is that it really doesn't harm your floor. So, To Clean Laminate Flooring you just have to mix half a cup of vinegar in the water tub and start cleaning your floor.
You'll surely end up wiping all your stains & spots and will have a great shiny floor again. You can often clean your floor with this solution to avoid any type of stain sitting over your floor for a longer time.
Use Ammonia- Another Homemade Solution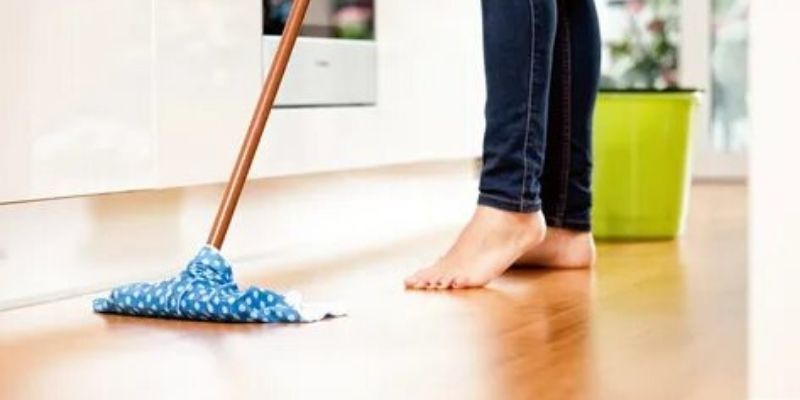 For the more sturdy stains that are hard to get rid of, regular cleaning or vinegar solution can surely be cleaned with the use of ammonia. Stains like grease, oil, chocolate, or even wine can be wiped off with this solution. All you need is to make a solution of ammonia with lukewarm water.
Mix it well, put it in a spray bottle. Spray the solution over stains and then clean it with a towel or a microfiber cloth. Don't scrub over the stain, it may ruin the floor's outlook. Just spray a bit more solution and leave it for 4-5minutes. After that, the stain will be off the floor.
A Professional Spot Cleaner From Market
As laminate flooring is prone to refinishing, you need to be very careful To Clean Laminate Parquet Flooring. Don't let any of the spills stay over your floor for a longer time. Immediately clean it with a soft cloth to ensure that no moisture absorbs under your floor.
You can consider using a hardwood cleaner. Be sure to apply the cleaner with a piece of cloth instead of pouring it on the floor. Be very gentle while doing this to avoid any damage to your laminate floor.
Final Words!
It is good to keep your floor clean environmentally or for its aesthetic too. With the above-mentioned methods To Clean Laminate Parquet Flooring, you can ensure the cleanliness and visual beauty of your floor.
Just make sure to use every method with proper gentle care and attention. This is because once you damage your laminate parquet floor, it'll be hard for you to recover it. Follow our effective remedies and have a neat & clean floor!