Laminate, laminate, laminate, is this also echoing all around you? Well, the top flooring option that I am hearing all around is laminate flooring. Everyone is very much attracted to the appealing look, durability, and most effectively the glossy sheen & shine of this flooring that made it the center of attraction.
Although it is not the new type of floor, now it is emerging with more sustainability and effectiveness. If you are also the one adorning this exclusive laminate floor and want to opt for this flooring option then I must think it's a great idea. Laminate flooring along with making your place exclusively elegant also provides you a bundle of perks.
Having this great flooring will surely make your place a warm, comfy, and sophisticated place to live. So before you finalize your decision you must know about the types of laminate flooring. So you may think about the choices and comfortably decide the type of laminate flooring you need.
Let's Check Out The Different Types Of Laminate Flooring
Laminate flooring as the most trending option can be classified into different types. Reading this article will make you knowledgeable about the classification of laminate parquet flooring considering different factors. You'll surely end up choosing the best option for you.
1. Classification Of Laminate Flooring Based On Its Imitating Material
As the name specifies this type of flooring imitates the look of real wood. It basically consists of a thin layer of solid wood. That real layer is further laminated with an upper layer of wood veneer and an acrylic finish.
The good thing to know is that layer & glossy finishes along with enhancing the visual appeal also make it more durable. This flooring type is a bit thicker than other flooring types.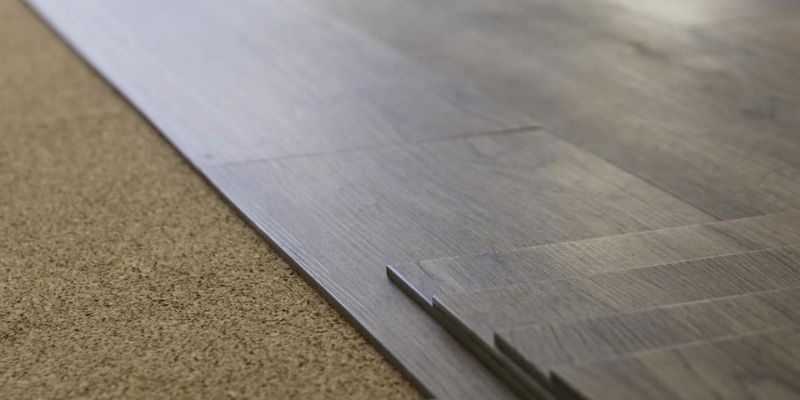 Imitating the look of plastic doesn't make it a popular choice as the laminate flooring. Although this is a versatile material, it is not so commonly used. Considering the construction of this flooring, it is made up of printed fiberboards.
That's why you can have a variety of design options to choose from. Only you can't go for using this flooring in your bathroom or kitchens as these types of flooring are unable to retain a high amount of moisture.
Stone Laminate Flooring
This adds a unique and elegant effect. Laminate floor with the stone appearance that looks exclusively amazing. Adding an appealing touch of beauty and realism to the real stone.
With this type of flooring, you can also go with a versatile range of colors, shades, unique textures, appealing patterns, and most important dimensional depth. Perfect grading and indentation make this floor properly mimic the look of real stone.
Tile Laminate Flooring
This is a less common choice for homeowners. But effective to use in the bathroom and kitchen. Being in the form of tiles this flooring is easy to install and maintain. Just like ceramic tiles, this flooring offers a number of perks for your place experiencing moisture.
2. Classification Of Laminate Flooring Based On Installation Type
Glueless Laminate Flooring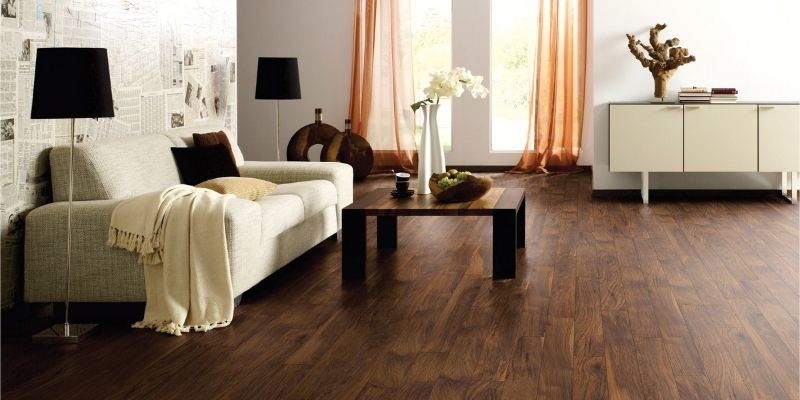 This type of laminate is dedicated to being installed using different materials as there's no glue to stick it to the ground. So, for this, you need to choose the right method of installation or fixing or take help from a professional to install your floor.
Glued Laminate Flooring
This type of flooring is quite difficult to install if you are not experienced. You need to glue the joints together and put each in the right shape. But once it is installed properly it makes a perfect hard and sturdy floor for you to walk on.
Pre-glued Laminate Flooring
In order to avoid applying glue separately on each plank, there you have a pre-glued laminate. All you have to do is to snap the plank into the required place. Be Careful to check the installation details before so that you may not damage the ends of the plank.
You can't make a try with this type of flooring because the glue is already applied to grooves and tongue, if any of the steps are done inappropriately you may end up destroying the plank.
Underlayment Attached
There are some laminate options with underlayment. A glueless plan can be installed by adding underlayment. Few options with tongue and grooves system can also use underlayment as it reduces the noise level and makes your floor acoustic and appealing.
3. Classification Of Laminate Floor Based On Floor Construction
HPL Flooring (High-Pressure Laminate)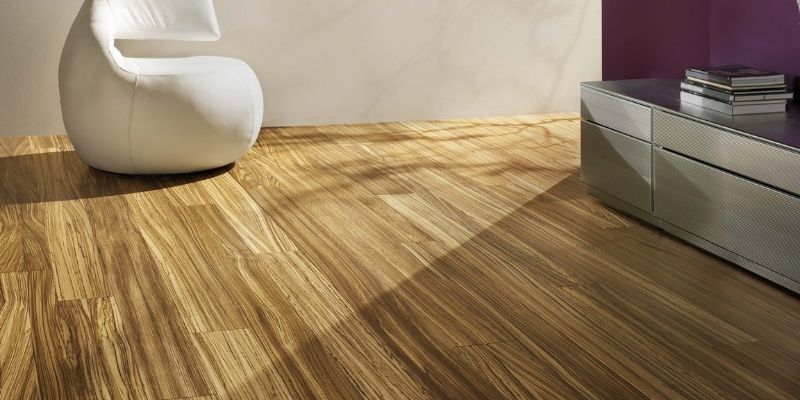 Laminate floors that are designed with this construction process are much durable. In this type, the laminate planks are put together in the process of one or two steps.
Further, s number of layers are stuck together along with merging them with other materials. Thereafter, those layers are then glued to the plank which enhances the reliability and durability of the floor.
DPL Flooring (Direct Pressure Laminate)
There are some laminates that are being processed using a low-pressure construction method. This directs the assembling of several layers together and then presses against each other. Afterward, those layers are heated to make a strong bond.
All of this process is done in just one step under expert supervision. The flooring designed with this process costs much lower than HPL.
Based On Gloss Level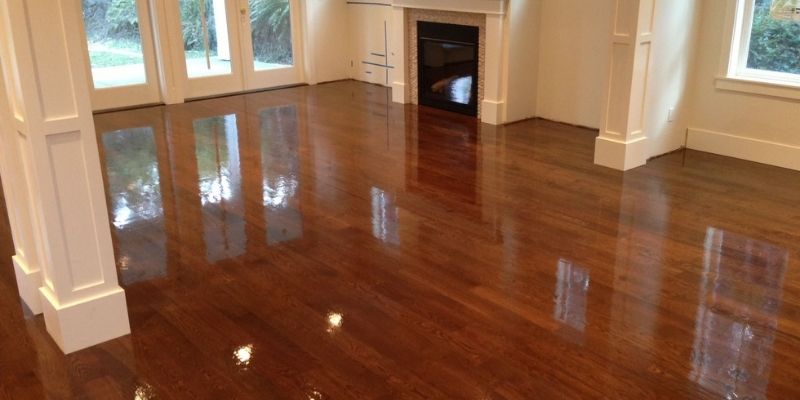 Here comes your choice, which looks you want a high gloss finish or a low gloss matte finish. This actually depends on the type of decoration you have or the interior theme of your home.
Just to let you know that gloss level doesn't actually impact the durability, reliability, or performance of the floor. Whereas, a low gloss floor helps you hide a bit of scratch as compared to the high gloss laminate.
4. Classification Of Laminate Flooring Based On Pattern
Laminate floors are also classified on the basis of different unique and appealing patterns. From the strips to herringbone to checkerboard, you can have a variety of options. The list below is some of the most popular laminate floor patterns.
Wide Plank Floorboards
Chevron Pattern
Traditional Floorboards Planks
Thin Strip Flooring
5. Classification Of Laminate Flooring Based On Different Colors Of Laminate Flooring
Laminate Flooring By Shade
Laminate being versatile is available in a variety of shades. You can have a variety of shades for one color and can choose the most blending one for your home.
Laminate Flooring By Color
A limitless choice, you can have any color you want on a laminate floor. There are matchless options and you can have infinite choices to choose from.
In The End!
A laminate floor is the trendiest option & for considering it as your flooring option you need to know everything about it. We tried our best to provide you with every type of information that you actually want to know about or would need to know while purchasing the laminate floor for your home.
Hope you find it a worthy piece of information for you and will surely get the best laminate floor.